2022 Jayco Jay Flight SLX 195RB
#J13680 - 2022 Jayco Jay Flight SLX 195RB
For Sale in Williamstown, NJ.
Stock #

J13680

Year

2022

Manufacturer

Jayco

Make

Jayco

Model

Jay Flight SLX

Floorplan

195RB

Type

Travel Trailer

Condition

New

Length

21' 0"
Sleeps

3

Water Capacity (Fresh)

20

Water Capacity (Black)

20

Water Capacity (Grey)

20

Air Conditioners

1

GVWR

3750

Dry Weight

2940

Payload Capacity

810

Tow/Hitch Weight

270
2022 Jayco Jay Flight SLX7 Travel Trailer ON ORDER, COMING IN FALL ! 
This incoming Jayco Jay Flight SLX7 Travel Trailer, Stock# J13680, comes equipped as follows:
Customer Value Package: Goodyear Tires (Made in the USA), 6 gal Gas/Electric DSI Water Heater, Bath Skylight, Front Diamond Plate, Pleated Window Shades, Range Hood, Stabilizer Jacks (2), Water Heater Bypass, Keyed Alike Entry & Baggage Doors, Spare Tire with Cover, 2 -Burner Cooktop, Microwave, 3 cu.ft. Refrigerator with Temperature Control, Power Awning with LED Lights & Speakers, JaySMART Exterior LED Lighting, Large Folding Entry Door Grab Handle, Bedspread.
This Stock# J13680 also has the following factory options included: Roof Mounted 13,500 Air Conditioner  ... all backed by Jayco's 2+3 year warranty! MSRP $TBD.
Please visit, call Sales at 856-262-1717, or email for more details, then get ready to enjoy travel in comfort and style in your new 2022  Jayco Jay Flight SLX7 Travel Trailer!!
Normal 0 false false false EN-US X-NONE X-NONE /* Style Definitions */ table.MsoNormalTable {mso-style-name:"Table Normal"; mso-tstyle-rowband-size:0; mso-tstyle-colband-size:0; mso-style-noshow:yes; mso-style-priority:99; mso-style-parent:""; mso-padding-alt:0in 5.4pt 0in 5.4pt; mso-para-margin-top:0in; mso-para-margin-right:0in; mso-para-margin-bottom:10.0pt; mso-para-margin-left:0in; line-height:115%; mso-pagination:widow-orphan; font-size:11.0pt; font-family:"Calibri",sans-serif; mso-ascii-font-family:Calibri; mso-ascii-theme-font:minor-latin; mso-hansi-font-family:Calibri; mso-hansi-theme-font:minor-latin; mso-bidi-font-family:"Times New Roman"; mso-bidi-theme-font:minor-bidi;}
Interior/Furnishings
Booth Dinette
Queen Bed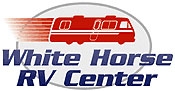 White Horse RV Center
980 N. Black Horse Pike
Williamstown, New Jersey 08094
Toll-Free:
877-297-2166
Phone:
856-262-1717
Fax:
856-629-8177